Both ExpressVPN and IPVanish are among the leading VPN service providers globally. Thousands of users across the planet use these VPN solutions daily.
Yet, since not all VPN providers are created equally, we took time to analyze every aspect of their performance to see who will win the IPVanis vs ExpressVPN battle.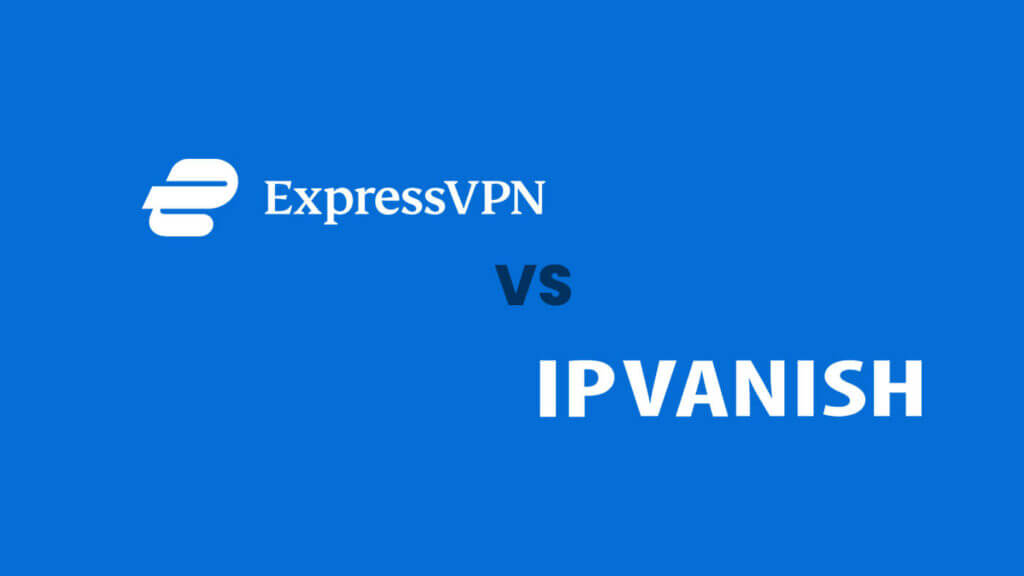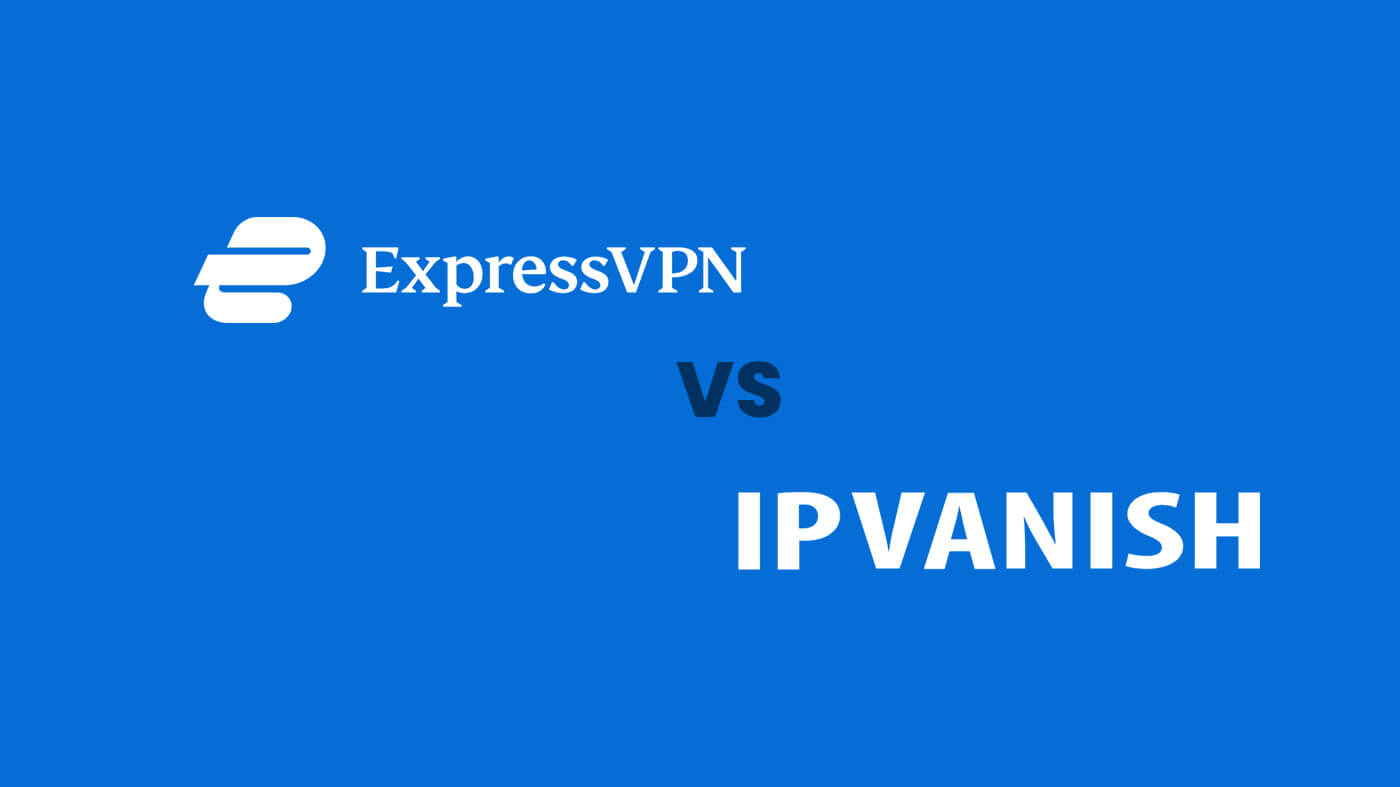 This comparison will provide all the details you need, including providers' overall performance, speed, cost, features, and security level, to help readers make the right choice.
Remember that our recommendation also depends on your preferences. For example, ExpressVPN offers incredible speeds while IPVanish is way cheaper.
To clear all dilemmas and find the winner – read our ExpressVPN vs IPVanish review!
ExpressVPN vs IPVanish: Privacy Policy
Privacy is one of the main concerns of online users, especially the ones looking for a VPN service provider. So, checking the privacy policy should be your top priority before opting for one of the solutions.
One of the things that have a significant impact on privacy is the logs kept by some VPN providers. These logs contain information about your downloads, streams, browsing history, and other online activities that can be shared with a marketing company, government agencies, and more.
To stay safe, you should learn more about the VPN providers' no-log or zero-log policy. The best ones should state that they don't log your online activities in any way.
Let's be clear, no vendor can promise its users the absence of connection logs because they need this technical information. However, other than this, they shouldn't track you.
When it comes to ExpressVPN and IPVanish, both options have no-logs policies. ExpressVPN is based in the British Virgin Islands, while IPVanish is a US-based solution, but this doesn't play a role in privacy.
In addition, ExpressVPN made the news several years ago when the government seized its server in Turkey. Still, they couldn't find anything there because there were no logs.
ExpressVPN vs IPVanish: Servers and speed
Let's be clear – the number of servers and their quality (speed) have significant roles in our reviews. You definitely don't want a secure VPN with slot speeds and servers in just a few countries. The good news is that IPVanish and ExpressVPN are not like this.
First, let's note that ExpressVPN currently has more than 3,000 servers in 160 locations in 94 countries. Using this provider, you can be "present" on almost any continent.
The best part is that users can expect ultra-fast servers with unlimited bandwidth for unlimited streams, downloads, and browsing.
We must say that IPVanish doesn't have so many servers. In fact, IPVanish has over 2,000 servers in 75+ locations in around 50 countries. The good thing is that most servers are located in North America (the USA and Canada). These are high-speed servers, and just like ExpressVPN, IPVanish promises unlimited bandwidth.
ExpressVPN vs IPVanish: Privacy features
When it comes to privacy features, every brand has a different offer.
To sum up things, we covered three features affecting privacy: protocols, spit tunneling, and RAM-only servers.
ExpressVPN vs IPVanish: Protocols
Apparently, you can never get too much privacy on the Internet, and the best VPN providers know that. That's why VPN vendors come up with special protocols promising extra privacy.
For example, ExpressVPN comes with the Lightway VPN protocol, while IPVanish has WireGuard.
On the other hand, they both use OpenVPN and IKEv2 protocols.
When tested, IPVanish had decent speeds when uploading and downloading files without affecting the router. Still, ExpressVPN had better performance, especially regarding the ping, which is essential for gaming.
ExpressVPN vs IPVanish: Split tunneling
Thanks to split tunneling, users can separate the usage of VPN. Simply put, you can "tell" the app where to use a VPN address and where to keep your original IP address. In this way, you can stream the US Disney+ and read local English (if you are situated in England) simultaneously.
As the name suggests, it splits the connection into two parts – one that works with the local IP and the other with the severer you select.
You can expect split tunneling from ExpressVPN and IPVanish.
Since they both cover almost all apps for VPN usage, we'll say there's a tie here.
ExpressVPN vs IPVanish: RAM-only servers
VPN technology is changing, and only the best VPN service providers follow the latest trends in this technology. One of the changes revealed now while ago is the RAM-only servers. Simply put, with RAM-only servers, the data is wiped out every time a user reboots their computer, smartphone, or another device with VPN support.
This is another critical feature for those who care about their privacy and anonymity on the Internet.
We must point out that ExpressVPN was one of the pioneers in this field and introduced the RAM-only servers in 2019.
On the other hand, IPVanish still doesn't have RAM-only (also known as diskless) servers, but it points out that it owns and handles 80% of its structure.
This doesn't mean that IPVanish is less secured, but if you need a RAM-only option, ExpressVPN is the only option you have between these two.
ExpressVPN vs IPVanish: Streaming
According to the latest statistics, more and more users purchase VPN plans because they want to stream content from specific locations. Yet, not all VPN service providers can promise something like this.
It's difficult to choose a winner between ExpressVPN and IPVanish when it comes to streaming because they both have well-developed streaming features. Yet, in our opinion, ExpressVPN is slightly better because of the ultra-fast speeds.
So, with the help of IPVanish and ExpressVPN, you can stream content from popular streaming platforms like BBC iPlayer, Netflix, Disney+, etc.
The good thing is that you can choose from popular countries for streaming like the USA, France, Germany, Canada, the UK, Japan, etc.
On top of that, you can use them to unblock restricted websites from your desktop or mobile browser.
ExpressVPN vs IPVanish: SmartDNS
There's no doubt that a SmartDNS feature can improve your gaming and streaming experience. When this feature is available, users can unlock streaming platforms like Disney+, for example, without connecting to a VPN server.
That's a great option if you are looking for even faster speeds for seamless HD/4K streaming. On top of that, SmartDNS can be used on devices that don't work with VPNs, like certain smart TVs and game consoles.
ExpressVPN has the MediaStreamer, which is founded within the VPN application. As a result, you can't use it on popular game consoles. However, IPVanish doesn't have a SmartDNS feature at all.
The SmartDNS feature at ExpressVPN can be improved, but since IPVanish doesn't have such a feature, ExpressVPN has an advantage.
ExpressVPN vs IPVanish: Ease of use
Using a VPN should not be rocket science – users should be able to quickly activate the features they need. The teams behind IPVanish and ExpressVPN know this and create user-friendly interfaces.
For example, every option you have is available from the control panel. At ExpressVPN, you can type in a location to check server availability and browse a list of servers with detailed information. IPVanish lets users choose servers from a map.
This is one of the things where IPVanish and ExpressVPN are even.
ExpressVPN vs IPVanish: Restricted countries
Unfortunately, there are just too many countries and territories on our planet where people don't have unlimited access to the World Wide Web. Of course, we are talking about governments and regimes that want to control Internet usage in their countries.
For example, Iran restricts access to the Internet to its residents. So, Iranians cannot access European and North American websites and services, and people outside Iran can't check Iranian sites.
With the best VPN service providers, you should be able to access all restricted locations. However, it may sometimes require extra effort to achieve this goal.
They also have a so-called kill switch feature that automatically disconnects you from the Internet whenever the server you are using stops working. Your actual address will not be exposed to the internet service provider in your country or the authorities.
After analyzing the options regarding restricted countries, we can't say there's a clear winner between ExpressVPN and IPVanish. Still, the fact is that the former has significantly more servers in more locations than the latter.
ExpressVPN vs IPVanish: Pricing
So far, ExpressVPN leads the duel, but there are still a few things we must compare between this VPN provider and IPVanish to produce a final result.
Of course, like most VPN providers, they have more than one plan for their users. We will present them in this section to help you understand the financial impact on your budget in case you choose one of them.
It goes without saying that IPVanish is the cheaper option. It doesn't matter which plan you choose; you'll always pay less for IPVanish compared to ExpressVPN. That's perfectly logical because it comes with fewer or at least many weaker options compared to ExpressVPN.
So, with IPVanish, you get three plans – monthly, quarterly, and yearly. The basic monthly plan costs $10.99.
A quarterly plan will cost you $4.44 per month (you'll get billed $13.33 for the first three months).
Finally, we have the cheapest yearly plan (part of an ongoing promotion) that costs $3.33 a month (users get billed $39.99 in the first year).
The prices will go up when you analyze the ExpressVPN plans. First of all, there's a monthly plan that will cost you $12.95. After that, we have the 6-month plan for $9.99 a month (you'll get billed every 6 months). In the end, there is the annual plan for $8.32 per month (billed every 12 months).
As you can see, ExpressVPN is over twice more expensive, which makes IPVanish a winner here.
Don't forget that there's a 30-day money-back guarantee at both providers, but there's a catch when it comes to IPVanish. Namely, the 30-day money-back guarantee works only with the yearly plan, and the shorter ones don't have such a guarantee.
So, if you want to test the product and are not ready for a long-term commitment, ExpressVPN is a better option.
ExpressVPN vs IPVanish: Customer Service
We don't recommend VPN service providers without good customer service. We strongly believe that every user should get proper help whenever they have a problem or a question.
We'll start with ExpressVPN and reveal that this site has live chat support available 24 hours a day, 7 days a week, 365 days a year. These professional, trained, qualified, and friendly customer support agents will probably resolve your issue in minutes.
The good thing is that you don't have to wait for a long time to get in touch with the agents. Also, you can get help in languages other than English.
Also IPVanish has live chat support available 24/7. It has several knowledgeable agents ready to help you at any time. 
Also, both providers have email support, but only IPVanish has phone support. Remember that phone support is available 7 days a week from 9 am to 5 pm CT in six countries.
Another thing we like about these sites is the well-organized support/help sections. In other words, you can expect to find answers to almost all questions in these sections, making contacting their support obsolete.
IPVanish may have an advantage over ExpressVPN in this aspect because it offers phone support. Still, other than that, they both promise professional and timely support.
ExpressVPN vs IPVanish: Our verdict
Let's begin our verdict by noting that both of these VPN service providers are excellent. You can expect exceptional privacy and security for hassle-free streaming, downloading, and browsing. 
And the winner is… ExpressVPN!
We are not saying they are classes apart, but ExpressVPN is a better option for more than one reason.
ExpressVPN has confirmed that they care about the no-logs policy in the case of the Turkish government, which seized a log-free server in the country. Furthermore, this is a faster option compared to IPVanish.
As for IPVanish, you can expect many identical privacy and security features, but there are no RAM-only servers, for example. Also, you can't use SmartDNS, which is very important in specific situations (masking IP on game consoles and smart TVs).
There's one significant advantage for IPVanish, though, its price. To be more precise, you will cut your expenses in half if you choose IPVanish, and we guess you get what you pay for.
All in all, having everything mentioned above in mind, we choose ExpressVPN over IPVanish. This is a better option, although IPVanish also has some good features.