Those with some knowledge of the VPN scene have definitely heard about these two VPN service providers. Both CyberGhost and ExpressVPN have been present on the market for several years and have many subscribers.
From solid privacy and security to reasonable subscription plans and ultra-fast servers – these VPN providers have these things and more.
We came up with this CyberGhost vs. ExpressVPN comparison article to aid our readers' efforts to determine which option is better. Let's begin!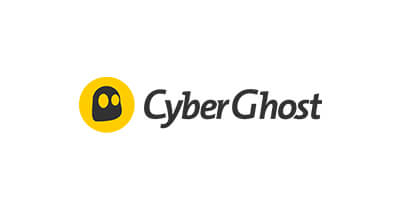 CyberGhost vs. ExpressVPN: Privacy Policy
Online privacy is a hot topic these days, even among ordinary users. Thanks to successful VPN providers, you can expect your anonymity and privacy on the Internet to remain intact.
As experienced brands, CyberGhost and ExpressVPN included no-log policies in their general policy of protecting users.
When you use any server at CyberGhost or ExpressVPN, you can rest assured that no one is monitoring your activities. In addition, they don't track or store info about your time spent on the World Wide Web.
Let's not forget that CyberGhost is headquartered in Romania. On the other hand, ExpressVPN comes from the British Virgin Islands. The latter might look like an advantage for ExpressVPN because the British Virgin Islands have their own jurisdiction. Still, the fact is that the EU respects online privacy too, and they have proven this numerous times.
Ultimately, we will note that these providers don't keep connection logs either, at least not for a long time.
Verdict: Tie
CyberGhost vs ExpressVPN: Servers and speed
The servers are among the most important things in comparison articles like this. We are talking about their number and speed. Modern VPNs have hundreds of servers, but we should not forget that their location plays a role too.
CyberGhost is a VPN service provider with one of the largest collections of VPN servers. You're looking at an option with more than 9,000 servers in over 90 countries. They are located on all continents on over 110 locations.
Of course, you should expect fast speeds and unlimited bandwidth.
ExpressVPN has over 3,000 servers in 90+ countries. To be more precise, you can find servers in 160 cities across our planet.
Like CyberGhost, ExpressVPN has servers running on 10 GBPs.
Verdict: CyberGhost
CyberGhost vs. ExpressVPN: Security
The days you could launch an antivirus application and think your device is protected are over.
Once you go online, you can get in touch with malware, spyware, and other unwanted things that can infect your computer or mobile device.
That's why the best VPN providers, like CyberGhost and ExpressVPN, have tools like split tunneling, security protocols, and RAM-only servers to keep you safe.
ExpressVPN relies on 256-bit AES encryption and offers DNS/IPv6 leak protection. Users can choose from well-known security protocols, including Lightway UDP, Lightway TCP (both Lightway solutions are in-house options inspired by WireGuard), OpenVPN UDP, OpenVPN TCP, IkEv2, and L2TP/IPSec.
Regarding CyberGhost's protocols, one can expect the same AES-256 encryption and the four highest-level security protocols: L2TP/IPSec, WireGuard, IKEv2, and OpenVPN.
We like that CyberGhost has a separate section for security products offering a security suite for Windows and a private browser. On the other hand, ExpressVPN has a password generator and Log4j vulnerability protection.
Furthermore, we have two brands supporting VPN split tunneling. So, no matter which one you choose, you can route some device traffic through a VPN. In contrast, the remaining traffic can access the Internet directly from your original IP address.
Thanks to the TrustedServer technology employed by ExpressVPN, the VPN servers run only on RAM (volatile memory) instead of hard drives.
Also, CyberGhost VPN servers are encrypted and run only on RAM.
Verdict: Tie

CyberGhost vs ExpressVPN: Streaming
For many people, learning more about VPN services started when they wanted to stream restricted video content on some popular streaming service.
So, it's not surprising that we have a section dedicated to the streaming capabilities of these two brands.
Both ExpressVPN and CyberGhost are excellent solutions for those who want a VPN provider for this purpose.
You can use them to stream content from Disney+, BBC iPlayer, HBO Max, Hulu, Netflix, Amazon Prime, Apple TV+, and other services.
The best part is that users can switch to various countries where the collections of movies and series are the best, like the United States, the United Kingdom, Canada, Germany, France, etc.
Verdict: Tie
CyberGhost vs ExpressVPN: Cost
It would help to consider the price when picking a VPN service provider. It turns out that some of them are more expensive than others even though they don't provide better services.
The positive thing here is that ExpressVPN and CyberGhost have three pricing plans to choose from. As always, it would be better for users to select longer-lasting plans if they want discounts.
First, CyberGhost has a monthly plan that costs €11.99 per month. Users can save some money thanks to the 6-month subscription, which costs €6.99 a month, and they get billed €41.94 every six months.
Finally, we have the 2-year plan, which provides 4 free months. In this way, you pay €2.03 per month. In other words, that's €56.94 a year in the first two years.
Another difference between these options is that the monthly solution comes with a 14-day money-back guarantee and the others have a 45-day money-back guarantee.
The monthly plan cost at ExpressVPN is slightly higher – €12.29. There's a 6-month plan that will cost you €9.48 a month. Finally, the yearly plan costs €7.9 per month.
All options have a 30-day money-back guarantee.
If we compare the options, we will see that ExpressVPN is generally the more expensive solution. Using it might be a good idea if you need it for a month or on an irregular basis because the monthly cost is lower.
However, for a long-term commitment, CyberGhost is way better (the money-back guarantee included)
Verdict: CyberGhost

CyberGhost vs. ExpressVPN: Our final verdict
The time has come to finish this CyberGhost vs. ExpressVPN comparison article with a final verdict.
We'll start by saying that we like what we saw in both VPN service providers' offers.
For instance, they have privacy policies that genuinely address users' concerns about potential spying or monitoring by uninvited parties.
Also, they have many servers in over 90 countries with lightning-fast speeds suitable for streaming, downloading, and browsing.
Regarding streaming, they work with the world's most popular streaming services and have servers in all the essential countries where these platforms operate.
Undoubtedly, they have invested a lot in security by providing several protocols, top-notch encryption, split tunneling, and RAM-only servers.
In the end, the prices are fair even for short-term deals.
In many areas, CyberGhost and ExpressVPN provide equal performance. However, CyberGhost has more servers and several security options that ExpressVPN doesn't have. More importantly, it costs way less when you opt for 6-month or 2-year plans.
We don't say ExpressVPN is not worth a try, but if we have to choose, we give CyberGhost an advantage.