It is true that nowadays you have to pay for many subscriptions to watch movies. And that's because almost every production company has launched its own streaming platform.
So, if you are a movies and series enthusiast, you are obliged to pay multiple subscriptions in order to watch all the movies and series you like. However, there is another way to do that for free.
You can download via torrent all the things you want to watch, for free. Sounds tempting, right?
Unfortunately, governments in most countries have forbidden torrenting in order to protect the entertainment industry's copyright. So, how can you bypass the torrenting restrictions?
By using a VPN for torrent of course! A torrent VPN will hide your location, and you will be able to connect via a remote server and download movies, series, games, and everything you can imagine for free.
Nevertheless, deciding which torrent VPN to choose can get hectic. There are so many options.
So, this is why we are here – to help you find the best VPN for torrenting.
We will discuss things you should consider when choosing a torrent VPN, and which are the best VPN for torrenting. By the end of this article, we hope things will be clearer for you.
Do you want to find the best torrent VPN? Just keep reading!
Why do you need a VPN for torrenting?

Using BitTorrent to download movies, games, music is a popular online activity. As mentioned, you cannot possibly pay for a million subscriptions to different platforms.
What is torrenting
But how does BitTorrent work? It is quite simple, actually.
A user uploads a torrent. The more people download it, the more seeders it gets.
That is, you get your file faster as more users share bits of it. You can download even huge size files in no time if there are many seeders.
It is like decentralization. There is no central server that keeps all the information, but rather people share it, so it is always available.
Is torrenting illegal?
However, as it was stated before, it is illegal to torrent. Therefore, getting the best VPN for torrenting is vital.
By getting the best VPN for torrenting, you will hide your identity and location online. Thus, governments will not be able to track you down and impose a fine or even imprison you.
How to choose the best VPN for torrenting
Since the internet took over our lives, online security has become a profitable industry. Every day you can see more companies making their appearance, claiming to be the best torrent VPN providers.
However, this is not true. Many just try to take advantage of the industry's prosperity, without offering real security and privacy.
This is why it can be hectic to find the best VPN for torrenting. How can you find which VPN for torrent is the best?
Luckily for you, we have gathered a few things that you can take into account when trying to find the best VPN for torrenting. You can find these pieces of information on any VPN provider's website.
VPN vendors are usually very transparent about what they are offering. So, by reading our list, you will be able to understand if what a torrent VPN vendor sells is worth your money.
Check the geographical spread of the servers
First and foremost, the best VPN for torrenting will have thousands of servers across many countries. The best torrent VPN providers have more than 3,000 servers across more than 60 countries.
Nevertheless, this does not mean that if you see a VPN with fewer servers, the VPN is not good. But the more the servers in more countries, the better your geographical spread will be.
Check the speed
Speed is very important when torrenting. It is connected directly to the number of the VPN's servers across the world.
The bigger the geographical spread, the more options you have to connect and torrent. Additionally, the speed will be higher because there will not be much traffic.
When a VPN has fewer servers, you will most likely experience low speed because more people will try to connect via the same server. You may not even manage to connect at all.
So, always opt for high speed, which goes hand-in-hand with the number of the servers. The best VPN for torrenting will not only have thousands of servers, but they will not slow down your router either.
Check the Privacy Policy
This is where things can get tricky. At first glance, most torrent VPN vendors claim that they provide you with absolute privacy.
However, the reality is slightly different. For example, let's see the no-logs policy.
A no-logs policy binds the vendor into not keeping any records of your logs. This excludes the connection logs, as they are necessary for any VPN to work.
We are talking about records of your browsing history and your online activity in general. So, many VPN providers say they have a no-logs policy, but if you read their Privacy Policy, you will notice that this is not true.
They will keep the aforementioned records and sell them to third-party buyers, such as governments and advertisers. So, there is no actual no-logs policy.
On the contrary, the best VPN for torrenting will do no such thing. The best torrent VPN provider will stay bound to its promise of a no-logs policy, and it will go through regular audits so that you can be sure it is reliable.
There are other features, too, that can make a torrent VPN vendor the best. Some of these are the kill-switch feature, obfuscated servers, split tunneling, etc.
These features will hide the fact that you are using a VPN for torrent, deceive potential hackers by showing that you are connected through multiple and complex servers, and more.
Top 4 VPNs for torrenting
So, now that we've shown you a few things you should look for when choosing a VPN for torrent, it is finally time to show the best VPN for torrenting.
We have personally tested these VPNs, and have come to the conclusion that they are the best torrent VPN vendors in the market. You are free to try them out for yourself and see which one you like the most.
Note that not all VPNs are available for torrenting. Many of them actually do not allow it, as it is a gray area in terms of legality.
Nevertheless, we have gathered specifically the best VPN for torrenting. Let's jump straight to them.
1) CyberGhost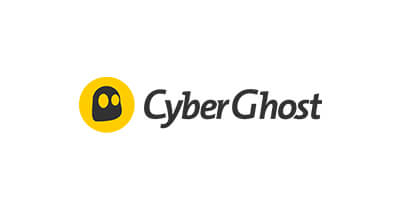 We begin the best VPN for torrenting list with an underdog of the industry, CyberGhost. This is because it is not as popular as the others we will mention.
However, it does not mean that it is not one of the best torrent VPN providers in the market. Let us explain why.
First of all, CyberGhost has been designed specifically for torrenting. Therefore, you do not need to test its servers; it will automatically find the fastest one for you to download movies, series, games, etc.
This means that it will also have good speed. In fact, CyberGhost does not slow down your router.
In addition, it has over 7,100 servers in more than 110 locations. This makes it one of the best VPN for torrent, as it guarantees you will always find a connection.
Also, it allows seven simultaneous connections, so you can connect more than one or two devices. For example, you can have two devices to torrent, and at the same time invite friends over for gaming.
Moreover, CyberGhost gives you a 45-days money-back guarantee. Thus, you have 45 days to test the VPN and if you don't like it, you will get your money back.
Finally, as you will realize further on, it is one of the cheapest VPN for torrent. Its yearly plan costs $3,5 per month.
There is also another offer running that costs $1.89 per month for a three-year plan.
It is fair and square to consider CyberGhost as one of the best VPN for torrenting.
2) ExpressVPN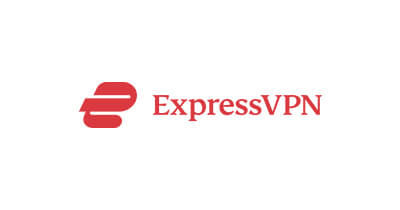 This is another one of the best VPN for torrenting and NordVPN's rival. It also offers high levels of security and high speeds, but it is expensive compared to the other VPN for torrent.
To begin with, ExpressVPN has WebRTC leak protection, DNS private servers, and Perfect Forward Secrecy. The last one is a feature that uses a different key for every time you connect for every 60 minutes.
In addition, ExpressVPN has a kill-switch feature, and split tunneling. So, regarding security, you are completely covered.
Moreover, it has over 3,000 servers in more than 160 locations. It also maintains high speeds and fast connections.
Also, it allows you to have only five devices connected simultaneously. There are fewer when comparing ExpressVPN to NordVPN for example, but there are still enough to protect most of a household's devices.
Finally, pricing is less affordable with ExpressVPN. The one-year plan costs $8.32 per month. However, given the safety it features and the high speeds, it is worth considering it as one of the best VPN for torrenting.
3) NordVPN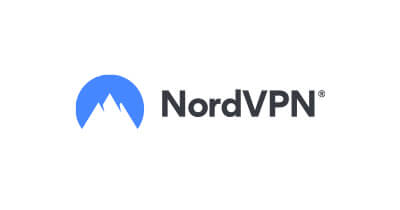 NordVPN is not only one of the best VPN for torrenting, but one of the best VPNs in general. It offers the highest encryption, privacy, and rocket speed which makes it excellent for torrenting.
NordVPN offers various security and privacy features, such as two kill switches, double encryption, many protocols to choose from, and a DNS leak block. These all help in keeping your location private in order for you to torrent freely.
NordVPN has more than 5,200 servers across the world. It also provides you with rocket speed, which is crucial for torrenting, gaming, and streaming.
If you want to connect via a specific server, and it has traffic, NordVPN will automatically find the nearest one that does not have as much traffic.
Last but not least, it has great plan deals. Its two-year plan costs $3.65 per month. Let's not forget the 30-day money-back guarantee for any plan.
It is slightly more expensive than the other VPN vendors, but it is worth considering. NordVPN is one of the best VPN for torrenting because you will not find such levels of security elsewhere.
4) Private Internet Access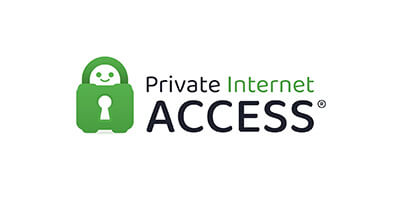 This VPN vendor is lesser-known. However, it is still one of the best VPN for torrenting.
For starters, Private Internet Access has a kill-switch feature and split tunneling. Therefore, your connection will remain hidden, supporting your P2P torrenting activity.
Regarding speed, it does not provide the highest speed, like NordVPN does. Nevertheless, it is high enough for domestic use, so you will not experience any issues when torrenting.
Private Internet Access has more than 10,000 servers in 76 countries. As you'll realize, you will never have trouble connecting, and you'll always find a server with no traffic to download your torrents.
In addition, it allows you to have ten simultaneous connections. Imagine how many files you can download with ten connections!
Last but not least, its pricing is quite reasonable. For instance, Private Internet Access has a 3-year plan that costs only $1.79 per month!
We believe this is all the proof you need that this provider is one of the best VPN for torrenting.
Conclusion
Online security is very important. You should take it seriously. Torrenting is fun, but it does not mean that it comes with no risks or danger.
Protect yourself and get the best VPN for torrenting today. The money-back guarantees allow you to test-drive them all and decide which one you like.
Frequently Asked Questions (FAQ)
Using a VPN can make torrenting safer because it will encrypt your internet traffic and hide your IP address. Just remember to use a reputable VPN service that has a no-logs policy to ensure that your personal information is not being monitored.
It depends on the VPN provider. Some VPNs do log user data and that way they may be able to see what you are downloading. Others have very strict no-logs policies and do not keep any records of user activity. You should always choose a VPN provider that has a solid no-logs privacy policy.
Torrenting is not the most legal thing to do, but using a VPN can reduce the risk of getting in trouble for torrenting. That way you are encrypting your internet traffic and your IP address is hidden. However, it is still possible to get in trouble for copyright infringement if you are downloading copyrighted material. That you should always remember.