Being founded over a decade ago, PureVPN and ExpressVPN are one of the oldest and most trusted VPN service providers.
You're looking at a couple of big players that are always prepared to introduce changes in their offers as long as they can benefit their users.
Security, anonymity, safety, and privacy are just some things that PureVPN and ExpressVPN care for.
We have two options with many servers, multiple payment options, top-notch security protocols, solid subscription plans, and other things that make them attractive choices.
But what happens when we compare them? Who will win? To find an answer, follow our expert PureVPN vs. ExpressVPN comparison article.

PureVPN vs. ExpressVPN: Privacy Policy
Did you know that your Internet service provider and government officials can track your browsing activities, connection logs, browsing history, and other online activities when you use your original IP address?
With service providers like PureVPN and ExpressVPN, these things can become things of the past.
We're not only about preventing the abovementioned entities from tracking your activities. This also means that both PureVPN and ExpressVPN will not keep logs of any things mentioned above.
As you probably know, we're talking about the no-logs policies, which both providers adhere to.
PureVPN makes an extra effort to regularly get third-party audits for the no-log claims.
We should also note that both options are based in the British Virgin Islands, a territory with its jurisdiction.
Verdict: Tie
PureVPN vs ExpressVPN: Servers and speed
Where and what kind of servers you can expect from the VPN provider are two essential questions you should ask, no matter which VPN provider you are considering.
In the case of PureVPN, you can expect a massive library with over 6,500 servers. They are found in almost 80 countries around the globe, and on top of that, they are situated in nearly 100 locations.
The good news is that over 2,000 are in North America and more than 3,000 in Europe.
These are high-speed servers that don't come with bandwidth restrictions.
On the other hand, we have ExpressVPN with 3000+ servers in over 90 countries (160+ cities).
ExpressVPN's servers reach speeds of 10 Gbps.
Verdict: Tie
Check all the fastest VPN's here!
PureVPN vs. ExpressVPN: Security
Your device (computer, smartphone, or tablet) is exposed to potential threats whenever you go online.
Hackers, spammers, and other individuals can infect your device with viruses that can cause significant damage and compromise your data.
With well-established VPN service providers like PureVPN and ExpressVPN, you can expect better protection in the form of split tunneling, RAM-only servers, security protocols, password protectors, etc.
256-bit AES encryption is one of the things that you can expect from ExpressVPN. This solution also provides DNS/IPv6 leak protection. Every subscriber can select one of the popular security protocols like Lightway TCP, Lightway UDP (the Lightway options were developed by ExpressVPN's team and are based on WireGuard), OpenVPN TCP, OpenVPN UDP, L2TP/IPSec, and IKEv2.
Of course, PureVPN also lets you select a security protocol that matches your online needs. You can choose from WireGuard, OpenVPN TCP, OpenVPN UDP, IPSec, L2TP/IPSec, and IKEv2/IPSec. Once again, you can use the latest AES 256-bit encryption technology.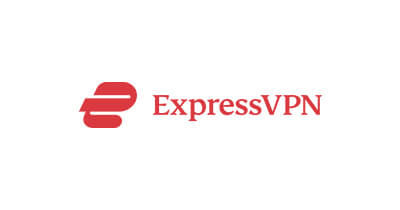 For extra protection, PureVPN provides access to other tools like PureKeep for password protection, PureEncrypt, and PurePrivacy.
Also, you can count on both providers regarding VPN split tunneling. This option allows users to redirect some traffic through a VPN and keep the rest through the original IP address. Simply put, you can watch a movie on US Netflix and browse local news from your country in the web browser.
So far, these brands are equal when it comes to security, but there's a difference when it comes to RAM-only servers. Namely, PureVPN doesn't have RAM-only servers, considered safer by most experts. On the other hand, Express VPN uses servers only on RAM.
Verdict: ExpressVPN
Check the most secure VPN's here!
PureVPN vs ExpressVPN: Streaming

Suppose you are interested in a VPN service provider. In that case, you are likely looking for a solution for video streaming restrictions.
That's the reason why we have added this section.
PureVPN and ExpressVPN let their users stream content from some of the best and most used VPN options, including BBC iPlayer, Netflix, Hulu, HBO Max, Amazon Prime, etc. They can stream up to 4K content without any issues.
Also, users can choose from countries with the best libraries, like the US, the UK, Germany, Canada, and France.
Verdict: Tie
Check the best VPN's for streaming here!
PureVPN vs ExpressVPN: Cost
Even though there are several decent free VPNs out there, they can't be compared to professional VPN service providers like PureVPN and Express VPN.
So, as the old saying goes – you get what you pay for. However, this doesn't mean that one of the options is worse simply because it's cheaper than the other.
You should always look at the bigger picture and see the value in every offer.
With PureVPN and ExpressVPN, every user can expect three pricing plans. Choosing a plan that lasts longer will provide significant discounts.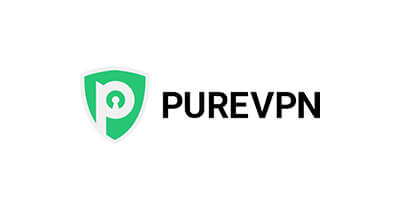 Regarding PureVPN pricing plans, you will find a 1-month subscription that comes without any discount and costs €10.31 per month. The next one on the list is the 12-month plan with a 70% discount – €3.05 a month. Finally, we have the 5-year plan that costs €1.25 per month (88% discount).
Every subscription offered by PureVPN has a 31-day money-back guarantee.
On the other hand, we have ExpressVPN with a monthly plan worth €12.29. After that, the 6-month plan costs €9.48 per month, and finally, the annual solution is worth €7.9 a month.
As for the money-back guarantee, it lasts for 30 days.
No matter how we compare these two options – monthly or yearly – it's evident that PureVPN is the cheaper solution.
Verdict: PureVPN
PureVPN vs. ExpressVPN: Our final verdict
Our PureVPN vs. ExpressVPN comparison article is ending, and you probably expect to read our verdict.
Before we comment on the winner of this virtual (pun intended) competition, it's fair to say that PureVPN and ExpressVPN are great options for all users.
For example, they both respect user privacy and include strict no-logs policies that prevent spying.
They also have thousands of servers. To be honest, PureVPN has more servers, but ExpressVPN is present in more countries.
Users can also expect smooth streaming sessions thanks to these VPN service providers on all the best streaming platforms.
Next on the list is security. Both options have excellent security protocols and other measures that protect users. PureVPN may have more tools designed for this purpose, but only ExpressVPN uses RAM-only servers.
Regarding prices, PureVPN is the clear winner, especially if you plan to use a VPN for a long time.
Most of the areas we tested ended in a tie, so it's pretty challenging to say which solution is better unless we discuss specific situations.
So, if you are trying to save money, we recommend PureVPN. However, ExpressVPN might be a better option if you need extra security.
Frequently Asked Questions (FAQ)
Yes. Both VPN service providers offer annual plans, and the one from PureVPN costs €3.05 per month, while the annual plan from ExpressVPN costs €7.9 a month.
ExpressVPN has over 3,000 servers. On the other hand, PureVPN has more than 6,500 servers.
Yes. You are looking at VPN providers with modern split tunneling solutions incorporated into their apps.
Yes. You can watch US Netflix with both options.